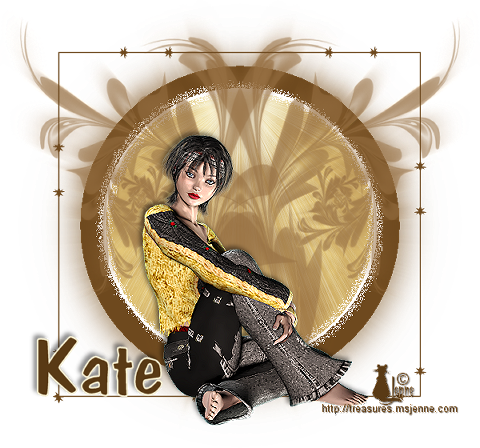 You will need:
A tube - preferably sitting
Font of choice
A Flower Brush of choice
New canvas 600x500 white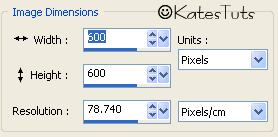 New raster layer
Go to View- Rulers and select.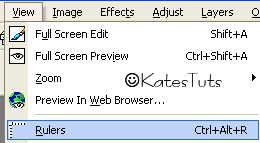 Choose your selection tool circle


Go in the middle 300x300
and draw a circle till 100
(when you look at measures and you pull, you'll see a black line)
flood fill with a colour from your tube
Hold the selection

Selection-modify-contract 30
New Raster layer, flood fill with another colour from your tube,
keeping the selection. Go to MuRa's Meister-Cloud with these settings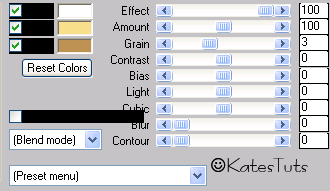 (Select colours from your tube)

Keep selected - go to Effects-Illumination Effects-Sunburst with these settings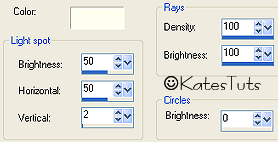 New Raster layer - Selection modify-Select selection borders with these settings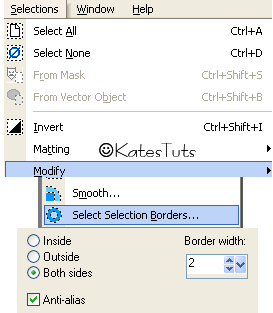 Flood fill your selection with White
Drop shadow - 4/4/75/4-white
Repeat -4/-4
Layer opacity- dissolve



Drop shadow 1/1/100/black.Select none. Cross out bottom layer - Merge visible layers

Preset Shapes-Square-Line Style-Barbed Wire-Width 2.00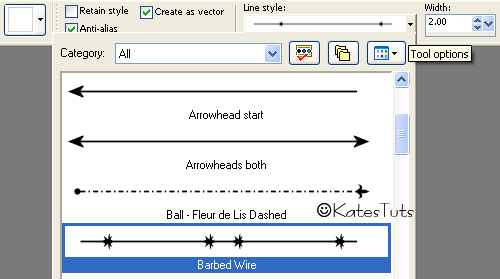 draw a square around your circle- Objects-Align-Centre Align,
convert to Raster Layer. This is what you should have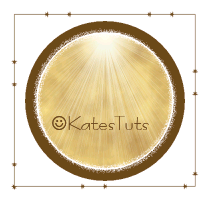 Now, on your merged layer-Duplicate, cross out duplicated copy, making your
merged layer active, go to Adjust-Blur-Gaussian Blur-Radical Blur with these settings




Copy & Paste your tube - resize if needed & place your tube sitting on bottom Barbed Wire line
(see my image). Give your tube a dropshadow of 4/4/45/8/black

Now, make your bottom layer active- new layer- select your Flower Brush
placing it to the right-duplicate-mirror-merge down. Now bring your Brush Flower
above your copy of Merge circle (see my image)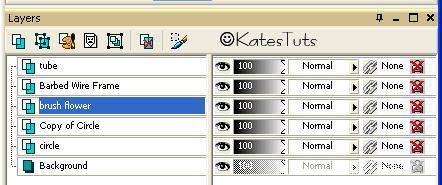 Select your font - I used DomCasualD-size-72, type your name - convert to Raster Layer
Give your name the same drop shadow as you done on your tube.
Add the correct Copyright ©

Cross out your bottom layer (white) merge layers Visable-Copy & Paste as a New Image,
resize 85% all layers (you can Merge All Flatten if you want), save as a *Png

This tutorial was written by ©Kate on 29th January 2009.
Any resemblance to any other tutorial is purley coincidental.
You may Link to this tutorial, and/or print for your personal use only.
Please do not copy, rewrite, translate, place it (or Zip files)
anywhere on the web, send via email, or claim it as your own.