You will need:
My Supplies
I am using a scrapkit from ©Bel Vidotti
called 'Watermelon'
3 tubes - I used ©BobbieAllen-@BAMACreations
A nice font

Open my template, shift D & delete original
Delete my TOU - go to Image-Canvas Size & make your canvas
700x700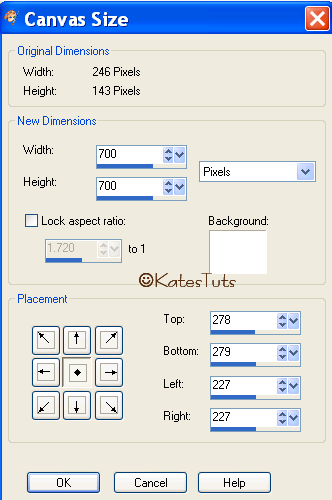 Select rectangles-select All-Float-Defloat-Modify-Expand 1
Copy a paper from the scrap kit & paste as a new layer - invert
click delete - drop shadow as shown below




Do the same with the leaves & stitches

Now, back to the rectangles, with your magic wand, click inside
the left rectangle paste one of your tubes (you may have to resize
the tube to get a nice size)
Invert & delete - select non - give your tube the same drop shadow.
Do the same for the other rectangle as above.

Copy Bel Vidotti Flower No4 & paste it just above your Background Layer
Resize it as shown below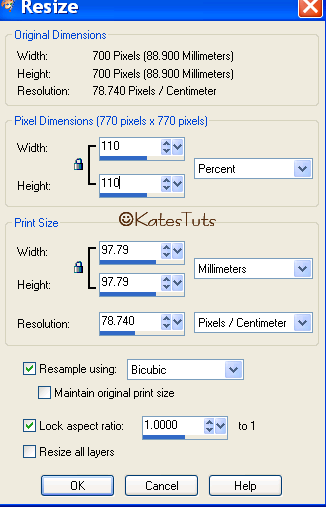 Go to Adjust-Blur-Gaussian Blur 30 - then go to your filters & select
Penta- Dot-Cross with the Default settings





Cross the eyes out on your Background Layer & merge all other layers Visable
Open the eyes up again on your Background Layer having your merged layer active

Copy your 3rd tube & paste it as a new layer - moving your merged layer to the side
as shown with mine. Give your new tube the same drop shadow as before.Merge your top tube Down.

Now it's time to add your text - chose some nice colours from your tubes for the
foreground & background colours.Add the same drop shadow as before.

Add the correct copyright.
Cross out the eyes on your background layer. Merge all other layers Visable.

Crop down - resize if needed & save as a *Png


This tutorial was written by ©Kate on 13th July 2009.
Any resemblance to any other tutorial is purely coincidental.
You may Link to this tutorial, and/or print for your personal use only.
Please do not copy, rewrite, translate, place it (or Zip files)
anywhere on the web, send via email, or claim it as your own.