You will need:
A tube
Font
My supplies -

HERE


Animation Shop

New canvas - 600x600-white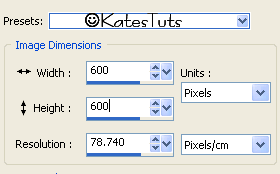 Copy my diamond shape & paste it as a new raster layer
Click inside of diamond-Selections-Modify-Expand 2
New Raster Layer - flood fill with a colour from your tube
Drag this layer below your diamnd shape.Keep selected
Effects-Texture Effects-Blinds with these settings




Keep selected - Paste your tube as a new layer & place centre of
diamond - see my image.Invert selection -
Eraser Tool - erase the bits of tube sticking out of diamond.
Back to diamond shap-selection-Float-Defloat-Modify-Select Selection Borders
with these settings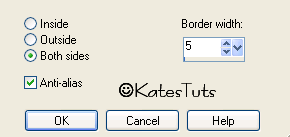 New Raster Layer-flood fill with a colour from your tube
De-select
Drop Shadow new diamond shape - 1/1/80/8.50-black
Give your tube the same drop shadow
Add your name & copyright.

ANIMATION

Cross out all layers except your filled blind diamond layer - copy merged,
paste in AS as a new animation

Effects-Insert Image Effects-Underwater with these settings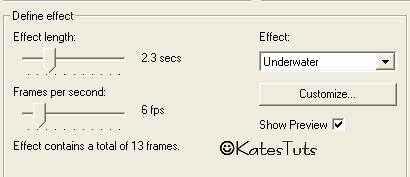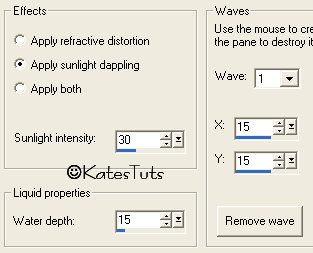 You should have 14 frames. go to very last frame (14) & delete it.You should now have
13 frames - Edit-Select All

Back to PSP - un-hide all layers except white background & close Blind Diamnond layer,
Copy Merged & back to AS - Paste as a new animation.

Right click the blue bar up top of your image - select Copy - press Ctrl + L 12 times to
give you 13 frames - Edit Select All - Copy & carefully Paste Into Selected Frame - making sure
your image covers the diamond.

Now got to Animation-Animation Properties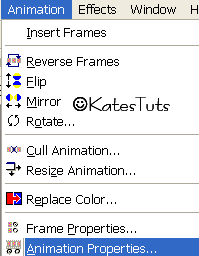 click on the Opaque & select white as your canvas colour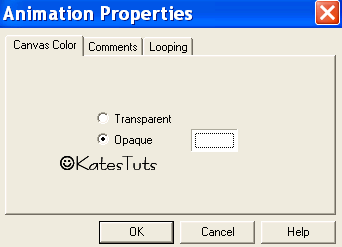 Click your Crop Tool - Options





Click Surround the animated area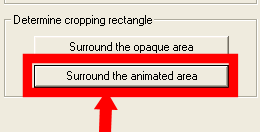 You will get this box around your image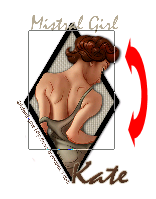 Run your curser over the box till you see an arrow - pull out,up,down with this arrow to get the box outside
of your image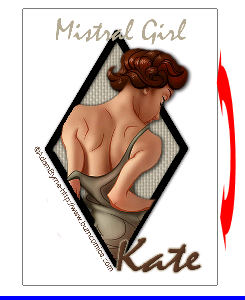 Once you are happy with the cropping, click inside the box twice to crop down

You may still need to resize your image if it is too large. Save as a Gif


This tutorial was written by ©Kate on 26th February 2009.
Any resemblance to any other tutorial is purely coincidental.
You may Link to this tutorial, and/or print for your personal use only.
Please do not copy, rewrite, translate, place it (or Zip files)
anywhere on the web, send via email, or claim it as your own.