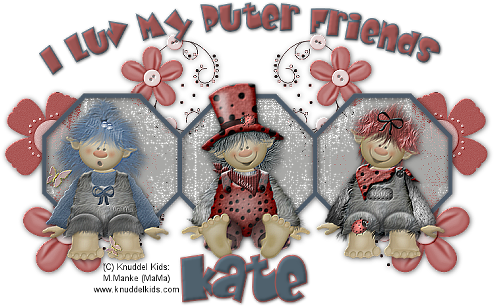 My Friends Supplies - Frame,Doodle Flowers, Font
3 tubes from same artist

Duplicate MF-Frame - close original - delete my TOU layer
from copy.
Go to Image - Canvas Size with these settings




Colourise the frame with a colour from your tubes.
With Magic Wand, click inside each frame - go to Selections-Modify-
Expand by 3 - select another colour from your tubes - new raster layer,
Flood Fill then drag down under frame. Go to Effects - Texture Effects-Mosiac Glass
with these settings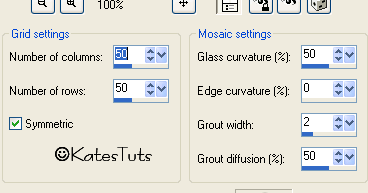 Copy & Paste your tubes, placing similar to mine - give each tube a drop shadow
of your choice, also give the frame the same drop shadow.

Making your Background layer active - Copy & Paste the Doodle Flowers as a new layer.
Colourise them to match your tubes - add same drop shadow

Add your name & saying & also add the correct Copyright for tubes.
Cross out the eyes on your Background layer - Merge Visable all other layers.
Crop most of the white background. Resize - Save as a *Png Image


This tutorial was written by ©Kate on 13th August 2009.
Any resemblance to any other tutorial is purely coincidental.
You may Link to this tutorial, and/or print for your personal use only.
Please do not copy, rewrite, translate, place it (or Zip files)
anywhere on the web, send via email, or claim it as your own.