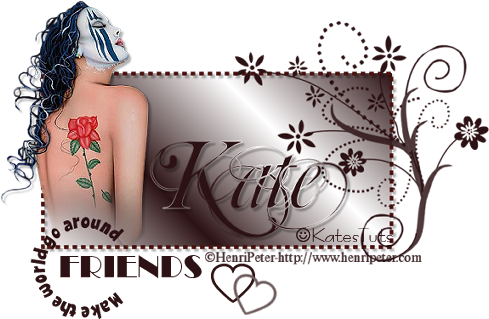 Supplies HERE
You will need a tube or image of your own.
I have used an image from ©Henri Peter for my tag

New canvas - 600x400-white




Open up all supplies including the image you will be using.
Choose a colour from you image for your foreground colour,
background nulled, then go to preset shapes rectangle-line style-Dot-width 5
Draw out a rectangle & place it to the left of your canvas. When happy with
position convert to raster layer. Drop shadow-3/3/30/3/black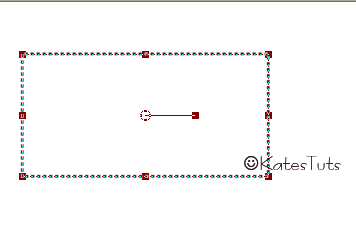 Select your Freehand selection tool & draw around your rectangle, new raster layer,
fill the seletion with a gradient of your choice. When you have done this, move that layer
below the rectangle.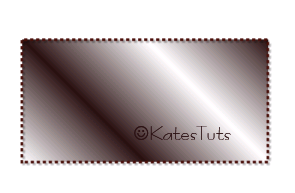 Copy & Paste you image - resize if needed - placing image to the left of
your rectangle.Drop shadow as before.

Choose a colour from your image - foreground- background nulled new raster layer,
using the perriwinkle brush, resized to 325, place your brush on the right side of the rectangle.

Select your font - Multi Ornamenal, size 90-stroke 1.0-ker -25, colour of your choice,
type in your name.Position where you like, convert to raster layer. Drop shadow as before.

Select the 'FriendsGoAround' wordart-new raster layer & place the wordart of your choice.

Add artist copyright - merge all layers (Flatten).Resize 80%. save as a *Png.

This tutorial was written by ©Kate on 16th February 2009.
Any resemblance to any other tutorial is purley coincidental.
You may Link to this tutorial, and/or print for your personal use only.
Please do not copy, rewrite, translate, place it (or Zip files)
anywhere on the web, send via email, or claim it as your own.