PinkedAngel Supplies - Frame & Font
A tube of choice

A new canvas, white 600x600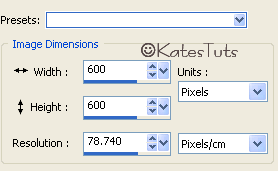 Open the font & minimise for now

Copy & Paste the HeartFlowerFrame from my supplies
as a new layer.
Duplicate the frame - making raster one active - Adjust-Gaussan Blur-20
Effects-Penta.com Filters-Dot & Cross with these settings





Duplicate the blurred layer, select on of the duplicated layers
Image-Rotate-Free Rotate-12 Left - then selected other blurred layer & do the same but
click 12 Right.
Back to original HeartFlowerFrame Drop Shadow with these settings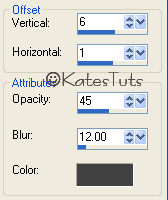 Copy & Paste your tube as the top layer - give it the same drop shadow as before

Next we will do your name - have ChellChromeBold font-size 72 selected in your font tool.
Select a colour from your tube for Foreground Colour & have Background Colour white - click Gradient
with these settings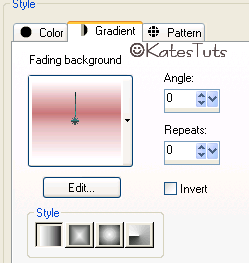 Type out your name in CAPITALS - stretch it out to your liking - convert to raster layer
move the name under the tube - Effects-Inner Bevel with these settings.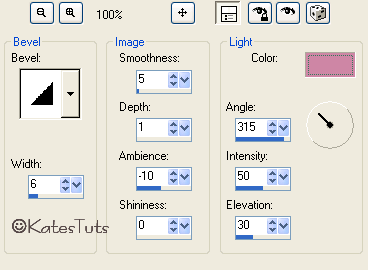 Have the shading a dark
colour from your tube. Give the name the same drop shadow as before

Magic Wand - with these settings




click inside of the white parts of your name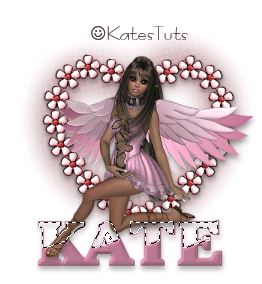 select 2 colours from your tube in your colour pallette
with these settings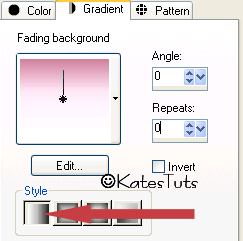 Flood Fill. Keep selected. Duplicate 3 times to give you 4 layers.
Cross out the eyes on the top 3 layers making your original name layer active - Effects
DBS Flux Bright Noise - 45 mix - repeat this with each of the next 3 layer clicking the *mix* button
2 times each go. De-select
Add the correct Copyright - Using your Crop Tool, crop around your image to delete most of the white background.

ANIMATION

Have your raster 3 layer active - copies of raster 3 crossed out, copy merged & Paste into Animations Shop
as a New Animation. Back to PSP, cross out eyes on raster 3 & uncross eyes on next layer making it active,
Copy Merged & Paste After Currant FRame in AS. Continue this until you have the 4 frames in your AS.


Go to Effects - Select All - saves as a *Gif


This tutorial was written by ©Kate on 12th August 2009.
Any resemblance to any other tutorial is purely coincidental.
You may Link to this tutorial, and/or print for your personal use only.
Please do not copy, rewrite, translate, place it (or Zip files)
anywhere on the web, send via email, or claim it as your own.