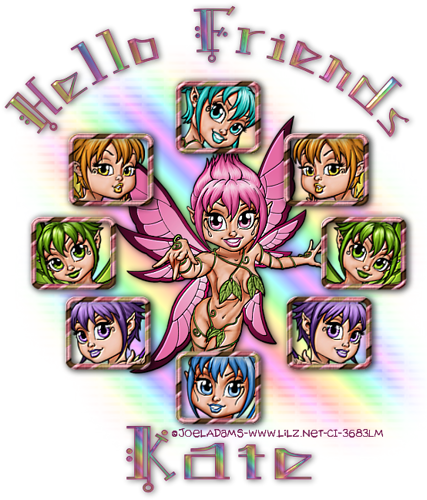 You will need:

My supplies HERE
6 tubes from same artist

New white canvas 600 x 600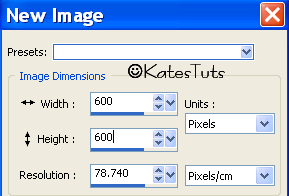 New Raster layer - go to your Materials pallett &
select a nice Rainbow Gradient colour




Flood fill the new layer - using the mask I supplied
Omask046_LY - Add Mask




apply - Merge Groups - resize 90% all layers
un-ticked. Lower the Opacity to about 70%

Copy & paste the my template - Selections-Select All-Float-Defloat,
new raster layer - flood fill with the Rainbow Gradient. Select None,
delete original template layer

Effects-Inner Bevel with these settings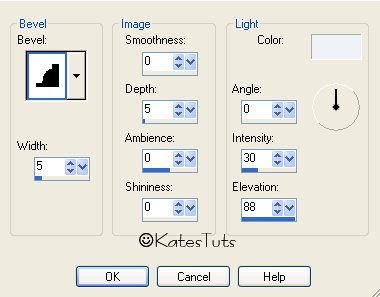 Magic Wand - select inside top square-Selections-Modify-Expand 2
copy one of the tubes, paste & move it to the selected square. You may have
to resize the image to fit nicely in the square.Selections-Invert, click delet on
your keyboard - Select None. Move this image below the squares. Magic Wand again,
select the inside of next square, do the same as before, paste next tube, resizing
if needed - invert - delete - select none & move it down. Continue untill all squares
have images in them. Close off your background layer & the squares layer, merge invisable
other layers.

Give the squares this drop shadow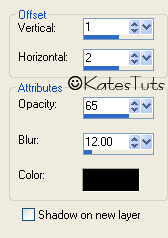 Time now to add your name & correct Copyright

Crop Tool - crop around to minimise the white background.
Close off the white background - merge visable all other layers.
Having your merged layer active - Copy Merged & paste as a New Image.
Resize if needed & save as a *Png



This tutorial was written by ©Kate on 27th November 2009.
Any resemblance to any other tutorial is purley coincidental.
You may Link to this tutorial, and/or print for your personal use only.
Please do not copy, rewrite, translate, place it (or Zip files)
anywhere on the web, send via email, or claim it as your own.