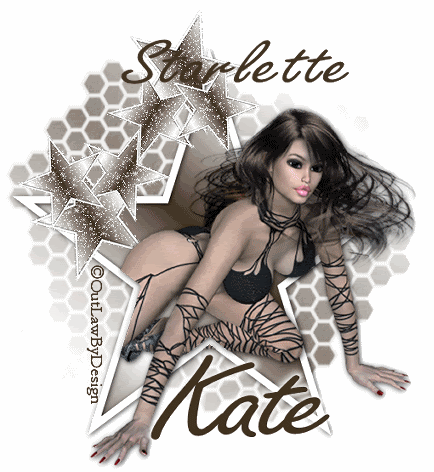 Image/tube of choice
Font of choice
Animation Shop
Xenofex 2
My supplies -

HERE



New canvas-600x600-white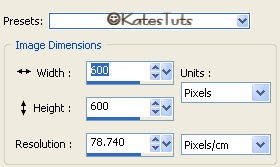 Preset Shapes- Star2 - width 10
White as your foreground colour-null background
Draw out a large star shape-convert to Raster Layer.
With your magic wand, click inside of star- go to Selections-
modify-Expand by 2. New Raster Layer- Flood Fill with a colour from your
tube/image. Keep selected - copy & Paste your tube/image, position it inside the star.
Invert-Eraser Tool, erase any of the tube/image outside the star.Select non- drop shadow
the tube - 1/1/75/8.50-black. Do the same with the star shape.

Duplicate your combined star & fill-resize 45%, place at side of main star.
Duplicate a few more times to get a gathering of small stars as shown with mine.
When you have the small stars placed - cross out all other layers, leaving small stars
active - merge-merge visable.

Duplicate your small stars 3 more times - cross out top 3 stars making original small stars active.
Go to Xenofex 2-Costilation with these settings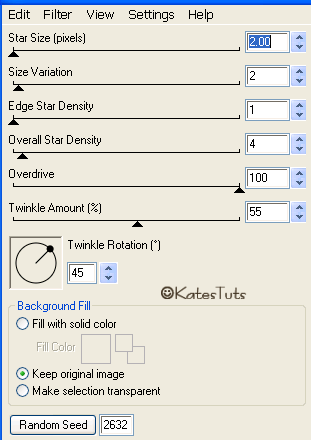 Repeat the Constilation for other 3 layers of small stars, clicking the Random Sppeed each time

Now, go to bottom layer (white) add a new Raster Layer-flood fill it with a colour from your tube/image
Apply the mask-then merge group.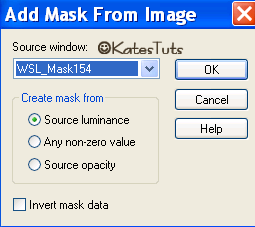 Add your name & copyright.Crop any excess white background - resize all layers if needed.


Animation

Merge all layers except small stars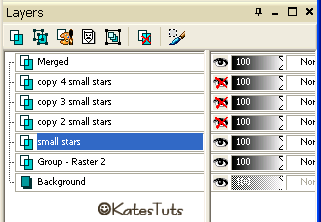 Make Small Stars active layer - copy merged - over to animation shop-paste as a new animation
Back to PSP - make copy 2 of small stars active, crossing out original small stars layer - copy merged,
back in AS - paste after currant frame. Back to PSP - finish copying other 2 layers of small stars as we have
been doing & pasting in AS as well.
When you have completed copying & pasting - in AS - go to Edit-Select All & Save as a Gif

This tutorial was written by ©Kate on 25th February 2009.
Any resemblance to any other tutorial is purely coincidental.
You may Link to this tutorial, and/or print for your personal use only.
Please do not copy, rewrite, translate, place it (or Zip files)
anywhere on the web, send via email, or claim it as your own.