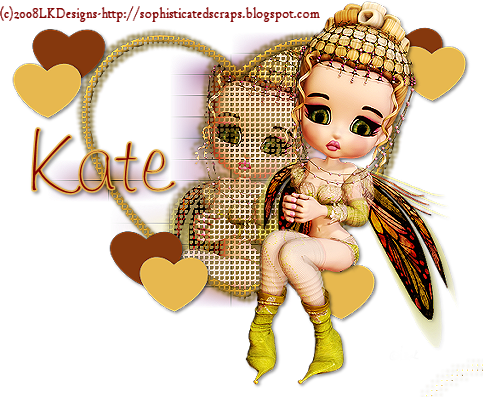 You will need:

My supplies: HERE
Tube
Toadies Plugin Filter

Open up my template - SHIFT D to duplicate it.
You can now delete the original template. Delete my ©

Go to IMAGE-CANVAS SIZE - 600X600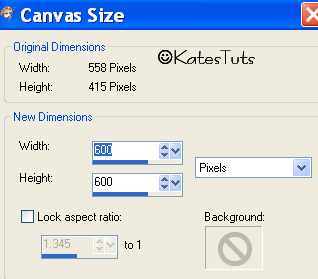 Make bottom layer active - add a new raster layer, move this down
& flood fill it white.
Cross out the small hearts for now - we will get to them later


Make Lg Heart active - SELECTIONS-SELECT ALL-FLOAT-DEFLOAT, new layer flood fill
with a colour from your tube. Delete original heart.

EFFECTS-INNER BEVEL these settings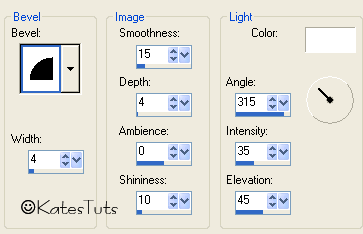 MAGIC WAND click inside heart-SELECTIONS-MODIFY-EXPAND 2
Copy & Paste your tube as a new layer - resize as required,
placing tube in centre of heart - INVERT-DELETE. SELECT NONE
Merge Down

Duplicate merged layer - cross out eyes on duplicated layer, making bottom layer active,
TOADIES-OMNADAWN with these settings





Make duplicated layer active, go to EFFECTS-MOSIAC GLASS with these settings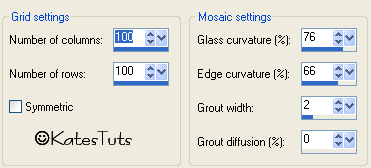 Drop Shadow with these settings - choosing a dark colour from your tube




Repeat Drop Shadow but have -5 for both V & H - rest of the settings the same

Go to the small hearts, leave crossed out but make top layer active, copy & paste your
tube as a new layer, placing the tube where you think best.

Drop Shadow the tube with these settings




Unhide the Sm Hearts-1 - making Sm Hearts-1 active -SELECTIONS-SELECT ALL-FLOAT-DEFLOAT,
new layer Flood Fill with a dark colour from your tube. SELECT NONE. Delete original hearts
Give your new heart layer same drop shadow as tube.

Unhide Sm Hearts-2 - do the same as above but Flood Fill them with a lighter colour from your tube.
Drop Shadow the same.

Cross out the eyes on your bottom layer - MERGE VISABLE other layers - resize 85% all layers unticked
ADJUST-SHARPEN.

Add the correct copyright & your name
When you have done that CROP TOOL - crop around your tag to delete a lot of the white background.
Cross out eyes again on your bottom layer - MERGE VISABLE all other layers. Copy your merged layer
& paste as a NEW IMAGE - you can now delete original tag. Save as a *PNG


This tutorial was written by ©Kate on 14th October 2009.
Any resemblance to any other tutorial is purely coincidental.
You may Link to this tutorial, and/or print for your personal use only.
Please do not copy, rewrite, translate, place it (or Zip files)
anywhere on the web, send via email, or claim it as your own.